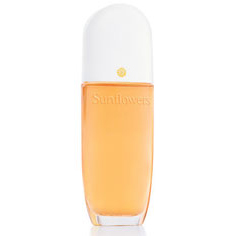 Sunflowers Eau de Toilette Spray Naturel
Bright. Light-Hearted. Happy.
Sizes: 100mL, 50mL, 30mL
A celebration of summer's simplicity and joy, this fragrance opens with sparkling fresh fruits that gradually unfold into rich florals at full bloom
Top Notes: Bergamot, Melon, Peach, Osmanthus
Middle Notes: Jasmine, Cyclamen
Base Notes: Sandalwood, Moss
Apply your perfume to the pulse points of your body, such as the inside of the elbow and wrist, back of the knee, side of the neck and between your cleavage. You can also spray a little into the air in front of you before walking into it. This allows the perfume to diffuse over your body.
Sunflowers symbolizes the sun, capturing its goodness, naturalness and energy. The sunflower best represents what women today strive to become: strong, beautiful, healthy, smart and intuitive.