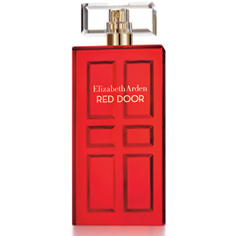 Red Door Eau de Toilette Spray Naturel
Elegant new look, same classic scent.
With an elegant design and glamorous red gloss finish, the new and sophisticated Red Door packaging continues to celebrate the world renowned Red Door Spa and its iconic red door.
Sizes: 100mL, 50mL, 30mL
Unlock your world and experience the romantic sophistication of Red Door, Elizabeth Arden's iconic signature fragrance. Glamorous and elegant, Elizabeth Arden Red Door is a mélange of rich, rare florals, including freesia, red roses, and orchids. Honey and sandalwood set a sensual mood for a glamorous finish.
Top Notes: Lily of the Valley, Freesia, Wild Violets
Middle Notes: Red Roses, Moroccan Orange Flower, Jasmine, Ylang Ylang
Base Notes: Oakmoss, Sandalwood, Honey
Apply your perfume to the pulse points of your body, such as the inside of the elbow and wrist, back of the knee, side of the neck and between your cleavage. You can also spray a little into the air in front of you before walking into it. This allows the perfume to diffuse over your body.
An elegant floral bouquet of deep, rich florals. A warm, full, inviting blend of sensuous notes. It's captivating, sophisticated scent fills the senses and creates a signature for the woman who wears it.