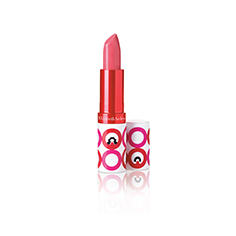 Eight Hour® X Olimpia Zagnoli Lip Protectant Stick Sheer Tint SPF 15 in Rose
Celebrate the power of Eight Hour®! Olimpia Zagnoli, internationally acclaimed illustrator and true #8HourFan, has reinvented Eight Hour® with a limited-edition design. Our collaboration celebrates the versatility of Eight Hour® and the women who make it legendary.
Your lips will love our smoothing Lip Protectant SPF 15—now in 3 new shades—for soft and nourished lips anytime, anywhere.
About the Collaboration
Eight Hour® joins forces with Olimpia Zagnoli, internationally acclaimed illustrator, best known for her vibrant colors, curvy female shapes and bold silhouettes. Coincidence or fate, Olimpia, herself, is a #8Hourfan, making her the perfect partner for the collaboration. Lending her playful and signature hand, she turned inspiration into interpretation to delight the endless fan base of the universally loved cult classic. The resulting collection captures the spirit Eight Hour® and celebrates its infinite uses, infinite fans and the infinite individuality of women.
From the artist
"This collaboration was an opportunity to reinterpret a classic. For someone who works with symbols everyday, it's like having the chance to transform the Eiffel Tower of beauty." —Olimpia Zagnoli
Smooth stick over lips whenever needed. Wear alone or under lipstick. Avoid contact with eyes.
Created in 1930 by Elizabeth Arden to soothe skin, Eight Hour® Cream Skin Protectant became an instant and overwhelming success. What made it so effective is a combination of petrolatum, a skin-soothing beta-hydroxy in one of its first cosmetic uses, and vitamin E. The apricot coloured balm was so beneficial to her clients, Miss Arden used it to soothe her famous thoroughbred horses' legs. Even its name came about thanks to a remarkable performance - a loyal client used it to treat her child's skinned knee and eight hours later the skin was all better.